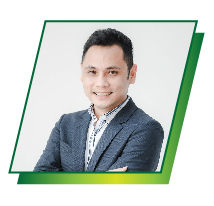 Asst.Prof.Dr.Pongsakorn Pitchayadol,
Department of Marketing, Faculty of Commerce and Management, Prince of Songkla University (Trang)
Dr. Pongsakorn Pitchayadol received a Ph.D. degree (Technoprenuership and Innovation Management) in 2018 from Chulalongkorn University, Bangkok, Thailand. Currently, he is an Assistant Professor in Business Administration. He has been a member of several research teams in various policy research in the innovation arena since 2015. His research interests are to promote the innovation ecosystem, Technology commercialization, and innovation-driven business. He also focuses on innovation foresight and a specific innovation system for a sustainable innovation ecosystem in Thailand.